A healthy cash flow is crucial for businesses, especially during challenging economic climates when many are concerned about their near-term future. In uncertain times, businesses often experience a reduction in revenue, while expenses and operating costs remain constant or even start to rise. Without adequate cash reserves, businesses may struggle to meet their financial obligations and finance teams need to go back to basics, carefully review their finances and properly manage their cash flow.
For any business that buys and sells products, inventory control plays a huge role in cash flow. It's key to ensure that you have the necessary resources to sustain operations and meet demand, but this can result in money being tied up in inventory. If you're looking to optimise your cash flow, minimising expenses related to buying, holding and selling items is key, and the importance of improving inventory management shouldn't be underestimated.
Fortunately, having tighter inventory control can help to improve cash flow and if you're concerned about the current economic climate, now is the time to focus on your inventory. Below we have explored how inventory management can help with cash flow and how NetSuite can support inventory-related savings.
The Impact of Inventory Control on Cash Flow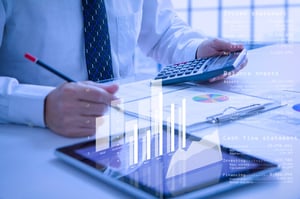 Inventory is a significant investment for companies and managing inventory levels can have a direct impact on cash flow.
One of the main ways that inventory control affects cash flow is through the cash tied up in inventory. When a business purchases inventory, it ties up cash that could otherwise be used for other purposes. Additionally, maintaining high levels of inventory can result in increased storage and holding costs, which further drain cash reserves. On the other hand, too little inventory can lead to lost sales and lost revenue. If a business is unable to meet customer demand due to low inventory levels, customers may take their business elsewhere.
Effective inventory control involves finding the right balance between having enough inventory to meet customer demand and minimising the amount of cash tied up in inventory. By finding the right balance, businesses can maximise their financial resources and better position themselves for long-term success.
Revolutionising Inventory Management with NetSuite ERP
Businesses can use technology to help manage inventory levels and optimise cash flow, like NetSuite. Inventory management software can provide businesses with the insight they need into their inventory levels and help to identify opportunities for cost savings. By using technology to manage inventory, businesses can make informed decisions about when to order inventory, how much to order and how to allocate resources more effectively.
NetSuite's comprehensive Enterprise Resource Planning (ERP) solution provides businesses with financial management and inventory management in a single system. This enables you to see how your inventory is affecting your financials, and it makes it easier to understand the impact that these two key components have on day-to-day business operations as well as one another. Using NetSuite cloud ERP can revolutionise inventory control by;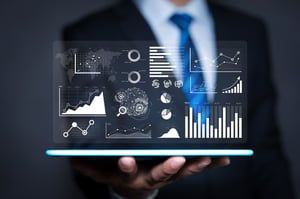 A popular strategy for effective inventory control is to analyse sales data and identify products that are slow-moving or have a low-profit margin. This enables you to reduce the inventory levels of those items and concentrate on items that contribute most to your bottom line.
NetSuite will help you to strategically manage your inventory levels and minimise the amount of cash tied up in inventory without losing sales or sacrificing customer satisfaction. The user-friendly dashboards make it easy to access real-time data and the consolidated reporting enables you to analyse historical data. It will be easy to track things like sales trends and margins, so you know which SKUs are profit-makers and need to be pushed.
Forecasting Demand
To prevent you from ordering too much or too little inventory, it's essential to have accurate forecasts. When you order the right amount of specific items, you can ensure that you're able to meet demand but you're not stuck with unsold stock, increasing your bottom line.
When you use NetSuite ERP software to your advantage, you will have access to the mission-critical data you need to make better decisions. You can create accurate reports about inventory levels and performance, and use these to support purchase decisions. It will be much easier to ensure you have the right amount of inventory at the right time and NetSuite forecasts can meet the complex needs of different businesses.
Monitoring Inventory Levels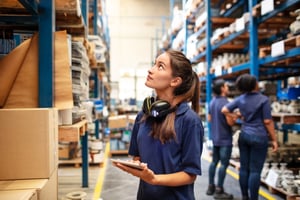 Having 'safety stock' is important regardless of which sector you operate in. However, incorrect or outdated safety stock targets can result in holding too much stock. When money is tied up in safety stock, it can't be used elsewhere and inventory levels could be draining cash reserves.
Integrating NetSuite software into business processes can help you to monitor inventory levels and ensure that safety stock is kept up-to-date. By taking into consideration things such as historical and seasonal demand as well as supply chain predictability, the accuracy of safety stock targets can be improved. NetSuite can also calculate reorder points, helping to ensure you're always holding the right amount of inventory.
Improving Inventory Data
 To improve inventory control, it's essential to ensure the numbers in your system match on-hand quantities. Far too often inventory isn't accounted for and businesses don't have accurate data, which causes an abundance of problems later down the line.
NetSuite ERP can be used to increase the reliability and accuracy of inventory data, and it will be easier than ever before to update inventory records. You can perform cycle counts as well as full inventory counts with this smart business software, and counts can be adapted to your specific needs. When you account for inventory properly, you can avoid discrepancies and make decisions based on accurate inventory data.
Reducing Fulfilment Costs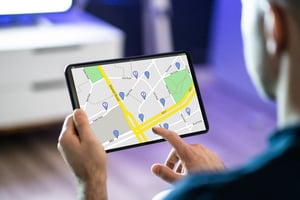 When you operate across multiple locations, knowing the location of your inventory is crucial and it can help to support fulfilment decisions. By shipping from the best locations, you can reduce shipping costs and boost your profit margins.
Using a comprehensive ERP system like NetSuite can help to improve real-time visibility across locations. You can also save a considerable amount of time and effort by removing the need for manual order reviews, and the system will automatically assign orders to the best shipping locations. Making better fulfilment decisions won't just reduce shipping costs, but it will also reduce shipping times which can have a knock-on effect on customer satisfaction.
Working With a NetSuite Business Partner in Ireland
Ultimately, improving inventory management is key to improving cash flow and it's undoubtedly worthwhile focusing on inventory control if you want to free up cash for other purposes. If you're interested in NetSuite business software and you're wondering how it can benefit your operations, don't hesitate to contact our team at OSSM. We collaborate with businesses across a range of industries and help them to overcome unique challenges.
As a trusted NetSuite Solution Provider in Ireland, you can rely on us to deliver flexible and long-lasting cloud solutions. Our team will happily assist you with your NetSuite project and help you to establish the best solutions to your needs. We can even provide you with a NetSuite product tour to help you determine whether it's the right option for your business.
Why not explore our NetSuite Guide?
Improve Cash Flow to gain valuable knowledge and practical guidance on optimising your inventory management practices.