In the manufacturing industry, efficiency and adaptability are paramount. However, many small to medium-sized businesses struggle because they are using several different applications to manage their day-to-day operations. Inadequate and outdated software can have a huge impact on not just the productivity of manufacturing businesses, but also their decision-making capabilities and flexibility in unpredictable markets.
Instead of adding new applications to your already complicated system, it's beneficial to invest in a comprehensive solution that covers the whole supply chain. This is particularly useful if your current applications are incompatible and you have limited visibility of vital business information. Manufacturing businesses of all sizes can transform how they do things by simply introducing NetSuite's ERP solution. This cloud-based system can help you overcome common challenges experienced throughout the manufacturing industry.
Below we have explored why so many businesses are embracing cloud ERP systems and the benefits of swapping your tangled web of applications for one singular system. For anyone new to ERP solutions, we have also put together some advice for making the switch to NetSuite.
The Benefits of Embracing Cloud ERP Software
Moving away from your old way of working can be quite daunting and the thought of a complex ERP implementation can put you off wanting to replace your current applications. However, the NetSuite ERP benefits are impossible to ignore and this 100% cloud-based system can combine all of your separate systems into one efficient solution.
Access to Real-Time Data
Often, old systems will only provide end-of-month reports and accessing up-to-date data is virtually impossible. With cloud ERP, you can access real-time data from any location, which is particularly useful if your business has expanded and opened new locations or if some employees now work remotely. When you have real-time visibility, you can say goodbye to error-prone and out-of-date reports. You will have the information and insights you need to make important business decisions at your fingertips.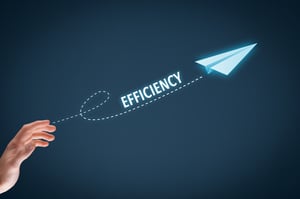 Having to manually transfer data between platforms can be a waste of time and it's infuriating for employees, suppliers and customers alike. ERP systems help streamline operations by integrating all business processes and removing the need for spreadsheets or paperwork. From accounting to order fulfilment, all of your data will be kept on a single platform. You can significantly speed up processes and reduce the risk of human error when you move to a comprehensive NetSuite ERP solution.
Cost-Effective
Although there are up-front costs associated with a new business management solution, cloud ERP software eliminates the need for expensive system maintenance. You won't have to monitor lots of different applications or have team members trained in each system you use, resulting in significant cost savings. Not to mention, you can ensure that no sales opportunities are being missed due to inconsistencies across applications or hard-to-access data, improving the overall profitability of your business.
Collaboration and Flexibility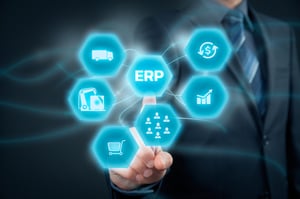 When teams are currently using several applications to complete one job or doing more work outside of your system than in it, a comprehensive ERP platform is revolutionary. By integrating various departments on one platform, cloud ERP platforms will make it easy for everyone to do their job. Collaboration and coordination among teams will be seamless, and employees can work from anywhere while still accessing the information they need. You will no longer need to worry about your ability to adapt quickly to changing conditions.
Scalability
With the right software solutions at the core of your business, you won't have to spend as much time overcoming problems with your technology and finding ways to adapt processes to fit your applications. NetSuite ERP enables you to focus on business operations and you will have everything you need to stay ahead of the competition. As your business grows, your cloud ERP systems can easily scale up to accommodate more users, product lines or operational locations too. So, you can seize new opportunities whenever they arise.
Things to Remember When Moving to a Cloud-Based Platform
Moving to a cloud-based ERP solution is a significant step for any business. While it promises several benefits, there are some key factors to consider during your transition to NetSuite to ensure a smooth and successful implementation;
Understand Your Business Needs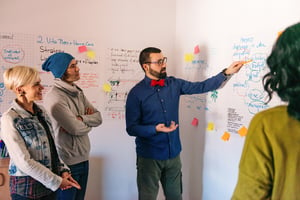 Before choosing a cloud-based ERP solution for your manufacturing business, it's important to take some time to understand your business's unique requirements. Identify the problems with your existing applications and clarify what you want to achieve with the new ERP solution. This can help to ensure you're selecting the right solution for your business at this moment in time.
Choose the Right Partner
Not all cloud ERP solutions are created equal. Make sure you're searching for a NetSuite partner to assist you with your ERP implementation. Conduct thorough research when choosing a partner too, considering their reputation, customer service and customisation capabilities. Experience in delivering manufacturing projects should be a key determining factor. Discuss any concerns you may have about moving to a new system with the partner and ensure they have a solution to all of your needs.
Provide Training and Support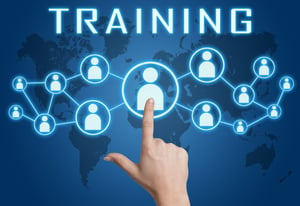 Transitioning to a new system can be challenging for staff. Ensure that your team is fully equipped with everything they need for a successful move to NetSuite. Provide training sessions to key team members so they know how to use the new system. You may want to consider starting with the basics when you have an ERP system and adding functionality as needed to improve the ease of transitioning too.
Learn More About NetSuite ERP
There is no denying that if your manufacturing business currently uses several different applications, it's worth investigating the option to move to a comprehensive cloud-based platform. An ERP system can transform the way you work and the benefits of NetSuite can have a direct impact on business success. If you have any questions about NetSuite ERP or the process of implementing a new system into your business operations, our team at OSSM are happy to help.
As a leading NetSuite solution provider, we know how much of a difference ERP systems can make and we have collaborated with an array of companies over the years to help them reap the benefits of a comprehensive cloud-based solution. Our team is passionate about delivering flexible, long-lasting systems and you will be in very good hands when you contact us.
Download our NetSuite Guide below to find out more about the signs that indicate your current applications are letting your business down and when you should consider upgrading to a cloud ERP system.